SBA CAMPS & CLINICS

The SBA produces year-round co-ed street basketball camps and clinics geared to participants at all skill levels from the beginner to the high school varsity player.  The unique aspect of the SBA camps and clinics is the balance of traditional fundamental skill development and the creative free-style environment encouraged by the SBA staff.  Our staff includes demonstrators and camp session mentors who are members of our elite SBA All-Star Team.
 
Unlike most camps, the SBA approaches camp and clinic participants as individuals.  There is no "one size fits all" in basketball.  We meet each participant where they are, build their confidence and allow their respective skill set guide their basketball development.  Our goal is to find the basketball personality inside each participant and help them manifest it within a team concept.  We teach beyond the triple threat, box-out and jump-stop. No matter where your skill level may end, you can enjoy basketball and be an asset to your team.  Each participant is guaranteed to learn at least one signature streetball trick/move that none of his or her friends can perform and will have an awesome experience learning it.
 
SBA Clinics are held on weekends for 3-6 hours throughout the year and our 5 day camps are usually held during spring break and summer months.  Please contact our Director of Basketball, Matt Rosner for information on a camp or clinic near you or if you would like to organize a SBA Camp in your community.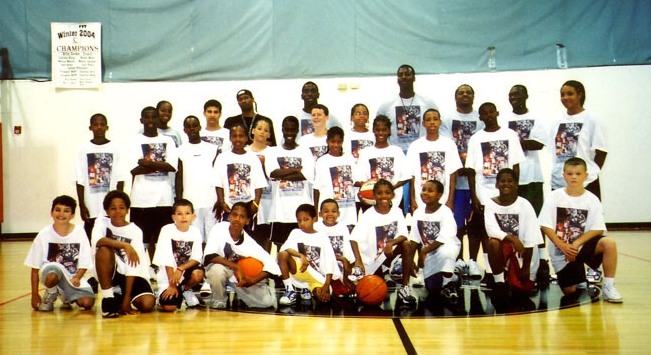 The Street Basketball Association is an independent professional association of players and teams throughout the U.S. established to promote and showcase their knowledge, execution, and love of street ball.  Street ball is a distinct form of basketball in which fundamental skills are combined with innovative ball handling skills and uncanny athleticism. With all the glitz and glamour of the NBA and NCAA, talented street ball players often go unnoticed. The SBA recognizes and appreciates these players and embraces street ball as a social phenomenon that has been expanding across the globe for decades. This style of basketball, whether it is played on the asphalt of inner city playgrounds or the dirt and gravel of suburb backyards and driveways, manifests a unique passion and creative enthusiasm that is able to cross over all geographic, cultural, and economic lines.

The SBA has spearheaded the growth and development of street ball both here in the U.S. and globally throughout the world creating a number of tours, events, camps, and clinics. The SBA has developed opportunities for basketball enthusiasts to take part in the explosive demand for street ball by creating the SBA Street Ball Expo Camp/Clinic featuring the top SBA players and staff available. Through the SBA Street Ball Expo Camp/Clinic, SBA players will stress the importance of basketball fundamentals and team play, while also going over the latest street ball moves, techniques, and tricks.
In an effort to further enhance the SBA experience, clinic participants will witness a slam-dunk and street ball free-style dribbling demonstration administered by some of the finest collection of professional street ball players in the world. The Street Basketball Association has developed the SBA Street Ball Expo Camp/Clinic to further promote the amazing talents of the top street ball stars, while further educating and entertaining basketball fans and aspiring young athletes who have fallen in love with the sport of street ball.
In addition to SBA produced camps and clinics in select cities, The SBA Street Ball Expo Camp/Clinic is a powerful One of a Kind marketing vehicle that can be utilized by corporate sponsors, basketball camp organizers, park and recreation directors, school administrators, coaches, teachers, police departments, Boys and Girls Clubs, YMCA directors, and other groups interested in using the SBA product to help build character, confidence, responsibility, accountability, and a host of other qualities that will aid in personal, family, and community development to the youth in their respective programs.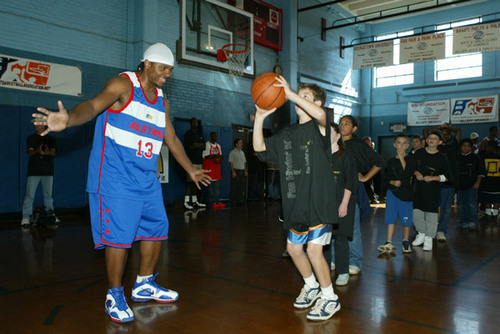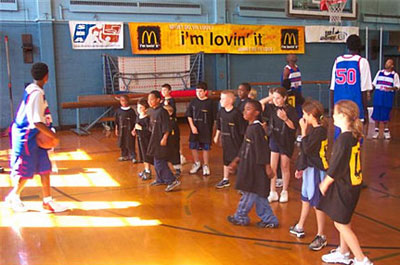 For more information about the SBA Street Ball Expo Camp/Clinic please contact:
Matthew Rosner at (202) 409-6206 or mrosner@streetbasketballassociation.net