SBA TOURS
Traveling the U.S. and the World!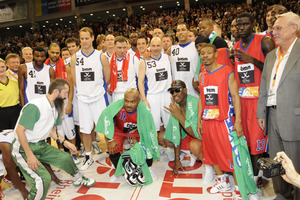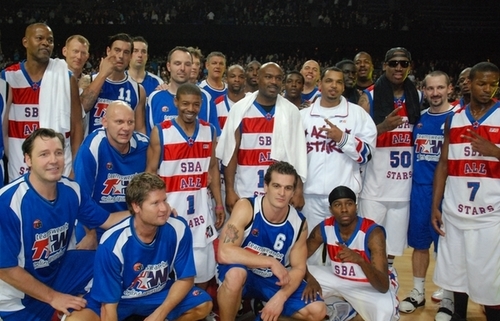 Goal:  To introduce and spread the excitement of "Street Basketball" and promote the SBA globally throughout Europe, Asia, Australia, Africa, South America, and the Caribbean.  In addition, to the entertainment value of these tours, the SBA gives fans all over the world the opportunity to witness first hand the extraordinary talents, skills, and athleticism of the top SBA professional street ball players as well as give overseas teams access to scout and sign SBA All-Star players to their respective teams. Tours are a cost-effective way for overseas teams to scout and sign players instead of having to fly in players every couple of weeks.


International – The SBA has introduced street basketball to several international markets and will continue to take its brand of basketball to additional international communities.  With the explosion of street basketball over the past few years and its meteoric rise in popularity, street basketball has become one of the "hottest" entertainment products and the SBA offers more than anyone else in the street basketball industry does.

The SBA works with overseas countries, travel and tourism bureaus, global sports marketing companies, international basketball federations, government sports ministries, US Embassies, corporate and non-profit organizations, and professional teams and international leagues to promote "Street Basketball" through special clinics and entertainment SBA Show exhibition games.  In addition, the SBA All-Stars have competed in several international competitions and tournaments representing the United States and look to continue competing against top teams worldwide.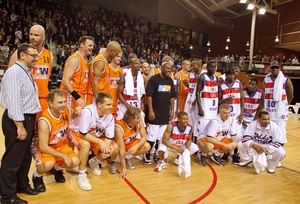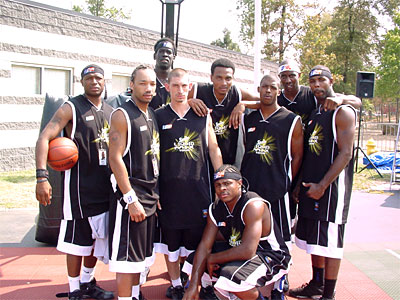 For High Schools, Colleges, and Universities in the U.S. look out for the SBA "We Got Our Five, Get Yours" Street Ball Show Tour as the SBA All-Stars entertain fans nationwide.   Currently, the SBA is pursuing additional tour dates for the upcoming 2010 tour schedule.  The SBA has worked with promoters, student activities directors and student organizations, event planners, school administrators, athletic departments, basketball teams, radio stations, corporate sponsors, park and recreation departments, churches, AAU teams, sports marketers, and many other organizations helping to enhance their programs by providing a highly visible entertainment product used to raise additional funds for their organization.  If interested in finding out more on how to book the SBA Show Tour to visit your city or school please contact: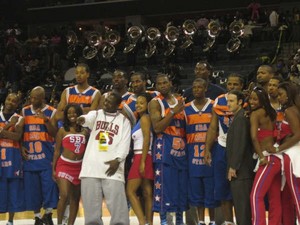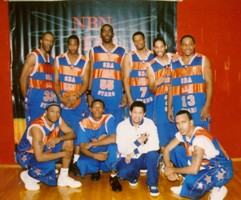 Matthew Rosner, Director of Basketball (202) 409-6206
Email:  mrosner@streetbasketballassociation.net